Campbell Farms is a field to fork farm, growing potatoes from seed and shipping direct to the consumer.  We own and operate every stage of production, allowing complete control over quality, inputs, growth and shipping of all Campbell potatoes.
Campbell Farms ships Red, Yellow and Organic potatoes 12 months out of the year.
With our multi-farm locations, we can service to any wholesale or retail market. Our Campbell Farm potatoes are proudly sold across North America.
All sales for the Red, Yellow and Organic potatoes are fulfilled by our sales team at Campbell Farms.  Please call us to set up a purchase opportunity or sales promotion.  We will be happy to assist.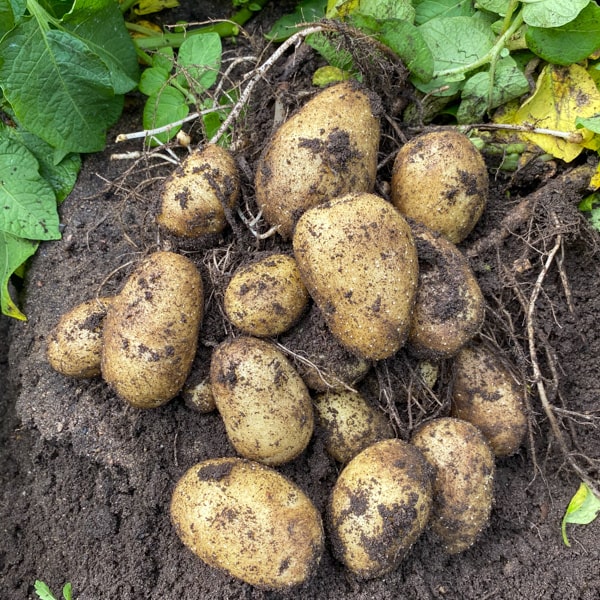 How Do We Clean and Package Potatoes?
All of our potatoes are washed with clean water, dried and cooled to 45 degrees.  Poly consumer packages are cooled 24 hours before and after packaging to eliminate any quality issues and condensation in the product.
Campbell Farms offers a variety of consumer, bulk and master containers; as well as a full-range of customer, private labeling programs.  All potatoes are graded, sized and packaged to the customers needs and demands.  Computerized packaging machines are used to accurately fill each bag.  All of our consumer packages carry the guarantee of customer satisfaction.
We also offer a variety of specialty pack potatoes.  Red and yellow potatoes are custom label packed at our location in Big Lake, MN.   Full organic lines of Reds, and also Red and Yellow potatoes are custom label packed at our Campbell Farms location in Grafton, ND.  These organic potatoes are available in a 3 or 5 pound poly bags options OR any other customer request.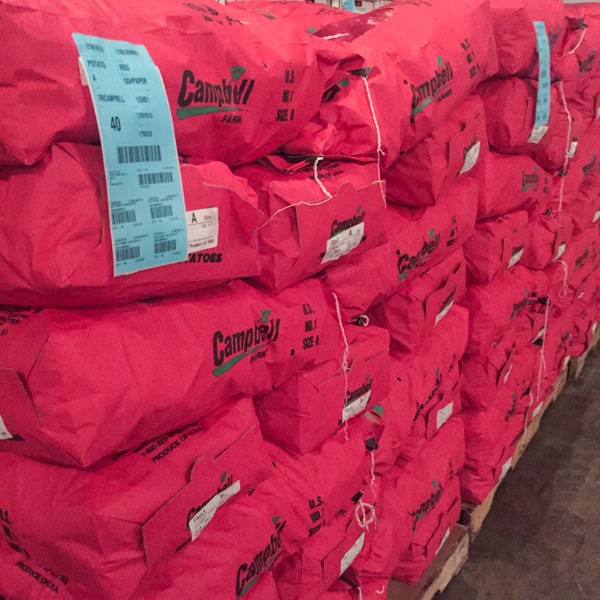 Quality Assurance and Food Safety Precautions
Quality Assurance, from Certified Seed and variety selection to our compliance with the Primus GFS Ranch and GMP Audits are vital. Primus GFS is a Global Food Safety Initiative (GFSI) benchmarked audit scheme which covers Global GAP and GMP as well as Food Safety Management Systems (FSMS).  All farm locations are audited annually for both. All locations are FDA Certified.  Food safety is crucial to our reputation at Campbell Farms.
Our use of a HAACP program includes the trace-back enablement system.  All potatoes are dated and source coded, enabling trace back to the exact field in which the potatoes were grown.  The Produce Traceability Initiative (PTI) is also implemented at all locations.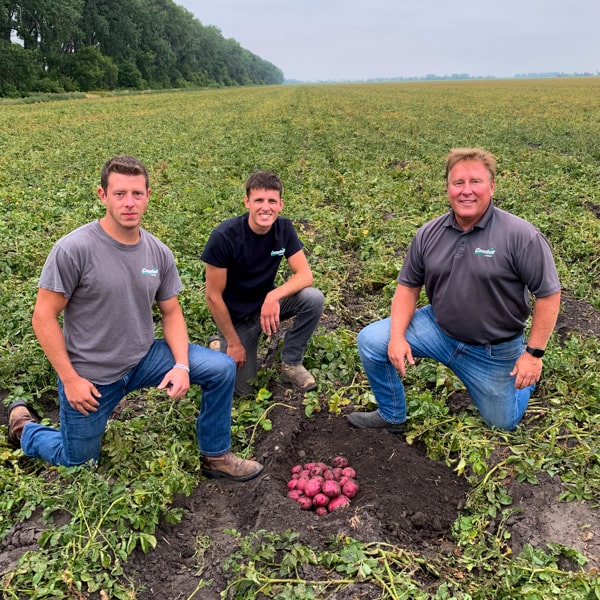 2 - Set up your pickup time
3 - Have fresh potatoes delivered to your facility

The Campbell family of companies are a fully integrated, year-round supplier of fresh table stock potatoes.  We are growers, packers, shippers and marketers with operations in North Dakota and Minnesota.
Offering a full range
of potato services
Contracting
Forward pricing
Private label packaging
Warehousing
Corporate account programs
We are committed to quality grown potatoes and great customer service.
We are grateful to have
experienced owners, the best personnel,
loyal vendors and our valued customer base.